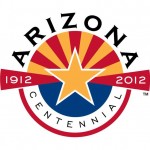 Arizona's Centennial is coming up on February 14th, and the state is celebrating in a big way.  Want to get in on the party? Consider attending one of these events in Phoenix, and check out the many other official events listed on the Arizona Centennial website:
Centennial Ride on February 11th
This motorcycle ride to the Arizona Capital will be led by country star, and Arizona native, Dierks Bentley.
Arizona Best Fest on February 11th and 12th
The Best Fest is an outdoor festival which will be held on the Capital Mall,
featuring … Continue Reading